Ant Farm Media, Inc. was formed  in 2015 by founder Anthony Hight, a seasoned Video and Event Producer, Anthony started the business with two goals in mind. The first goal was to create a Video Production Agency that was the Four Seasons of Video Production – always put the client first and put our all into every production.  The second goal – cultivate an atmosphere where a team would be excited to work in and be taken care of!
Over the last 8 years, we have accomplished these goals, having cultivated hundreds of satisfied clients and partners, and a crew of professional and passionate individuals.
While we have productions all around the country, we limit the number of projects per month to ensure your project receives the attention it deserves.
We know that we can't deliver a quality product without a happy team.  Our team has a roster of professionals who excel in multiple fields of expertise.  These individuals, with varying professions, are used to ensure your project is staffed with experts.  
Anthony Hight is your main contact and the Executive Producer who will be working with you from start to finish.  Anthony has experience in all phases of production, and will work with you every step of the way.  We continue to create quality content and continue to grow, and that means keeping you – our client – completely satisfied. 
Our reviews are a testament to our dedication to customer satisfaction.  Creating long-lasting relationships with our clients comes as second nature to us.
Our quality content is a natural outcome when skill meets passion.
Brody Mincey is your second point of contact on all projects, as well as our full-time Sales and Marketing Manager.  With experience in various areas of production as an AV Tech, Camera Operator and Production Assistant, Brody understands what it takes to make sure your project runs smoothly.
Brody's specialty is Sales and Marketing, but he's knowledgeable in many areas, having worked events and productions with us as early as 2017.
Anthony Fata is another Jack of all Trades on our team.  With over 10 years of production experience, Anthony offers unique insight into every production we work on, with his background in Independent Movies, Live Events and Broadcast Productions.
Anthony Fata has been with Ant Farm Media since its inception, and has been a part of almost every project we have produced.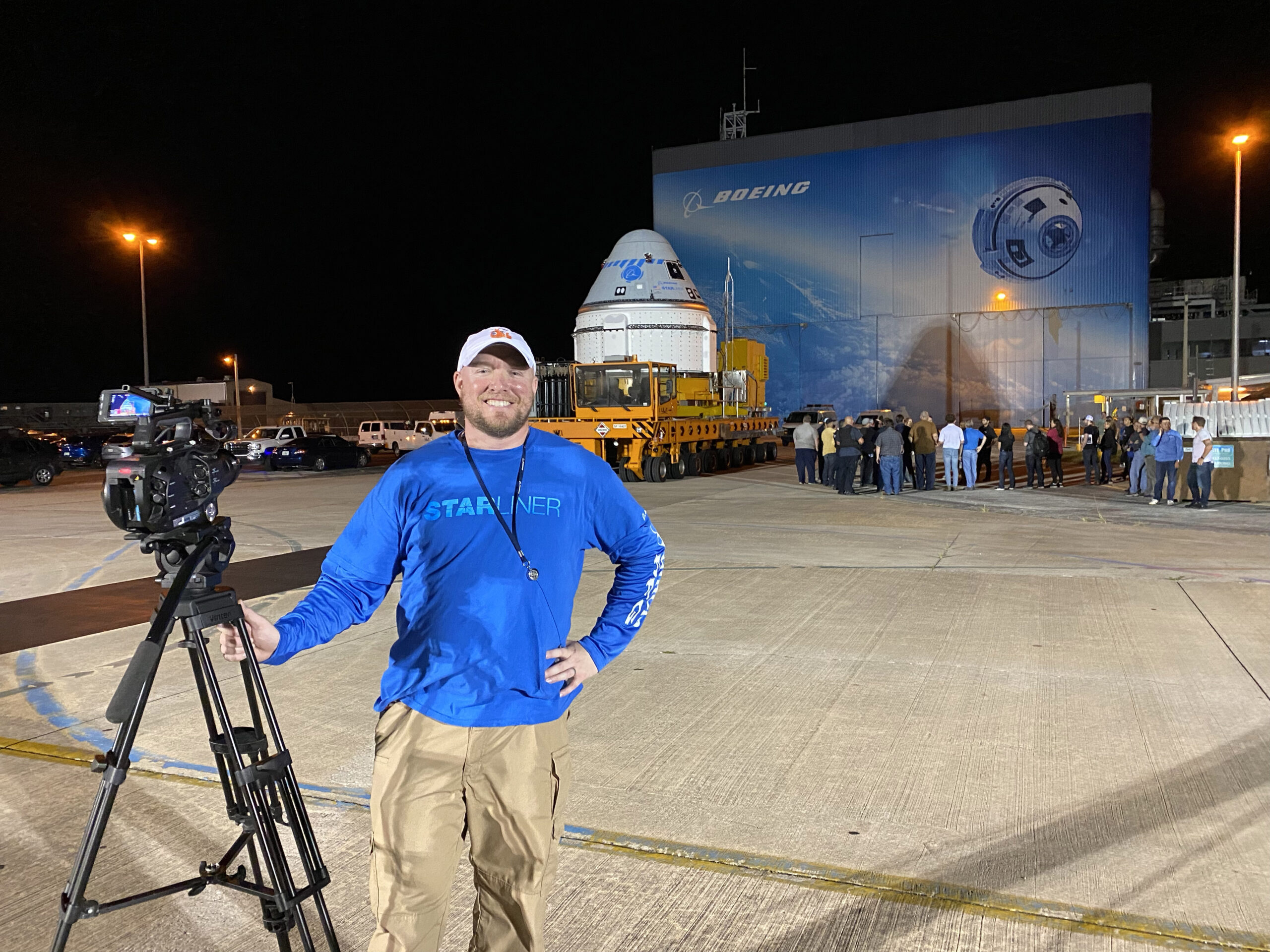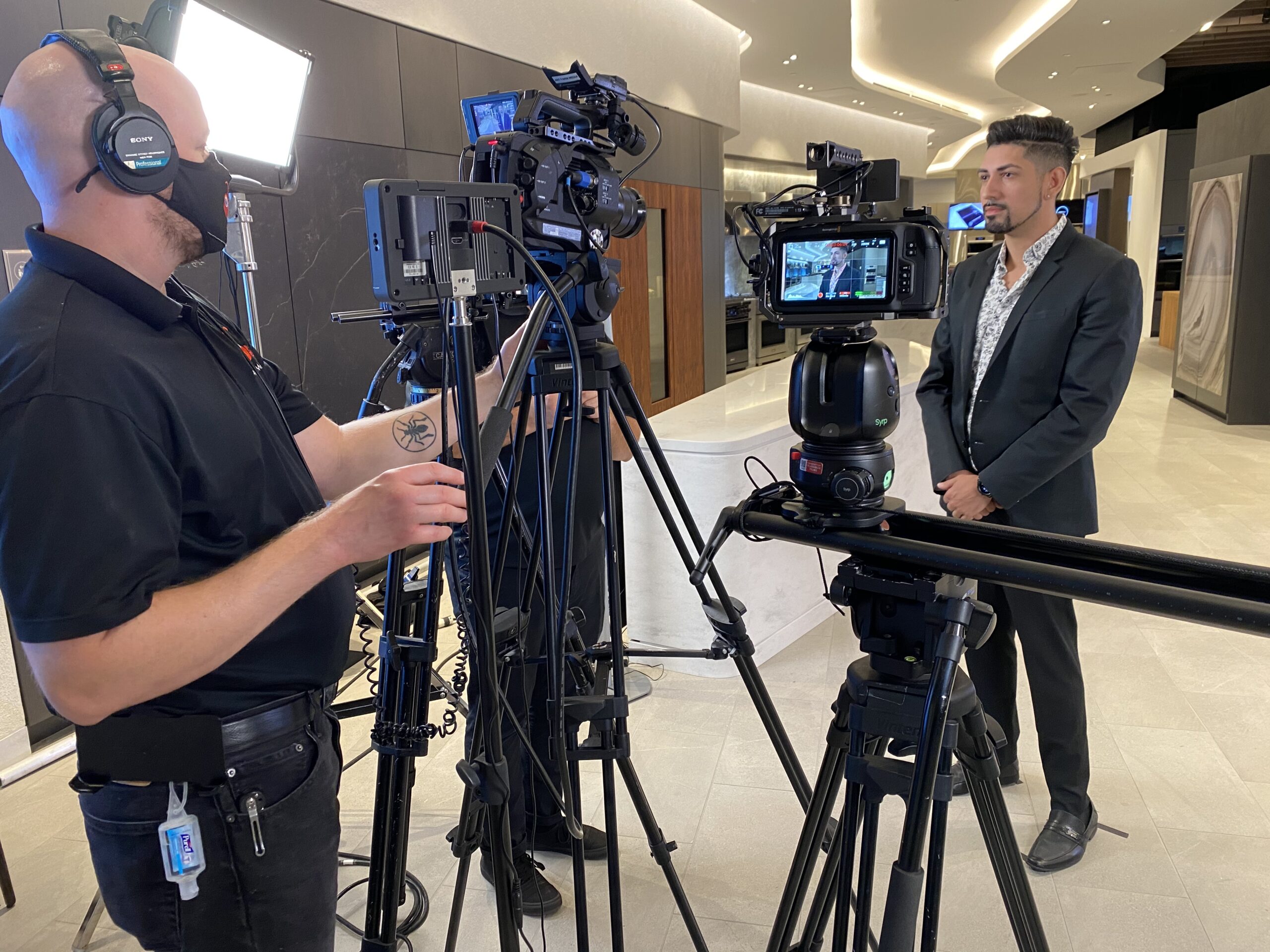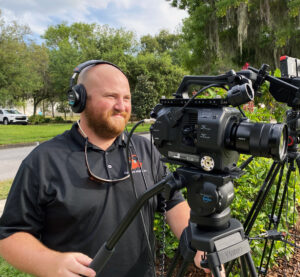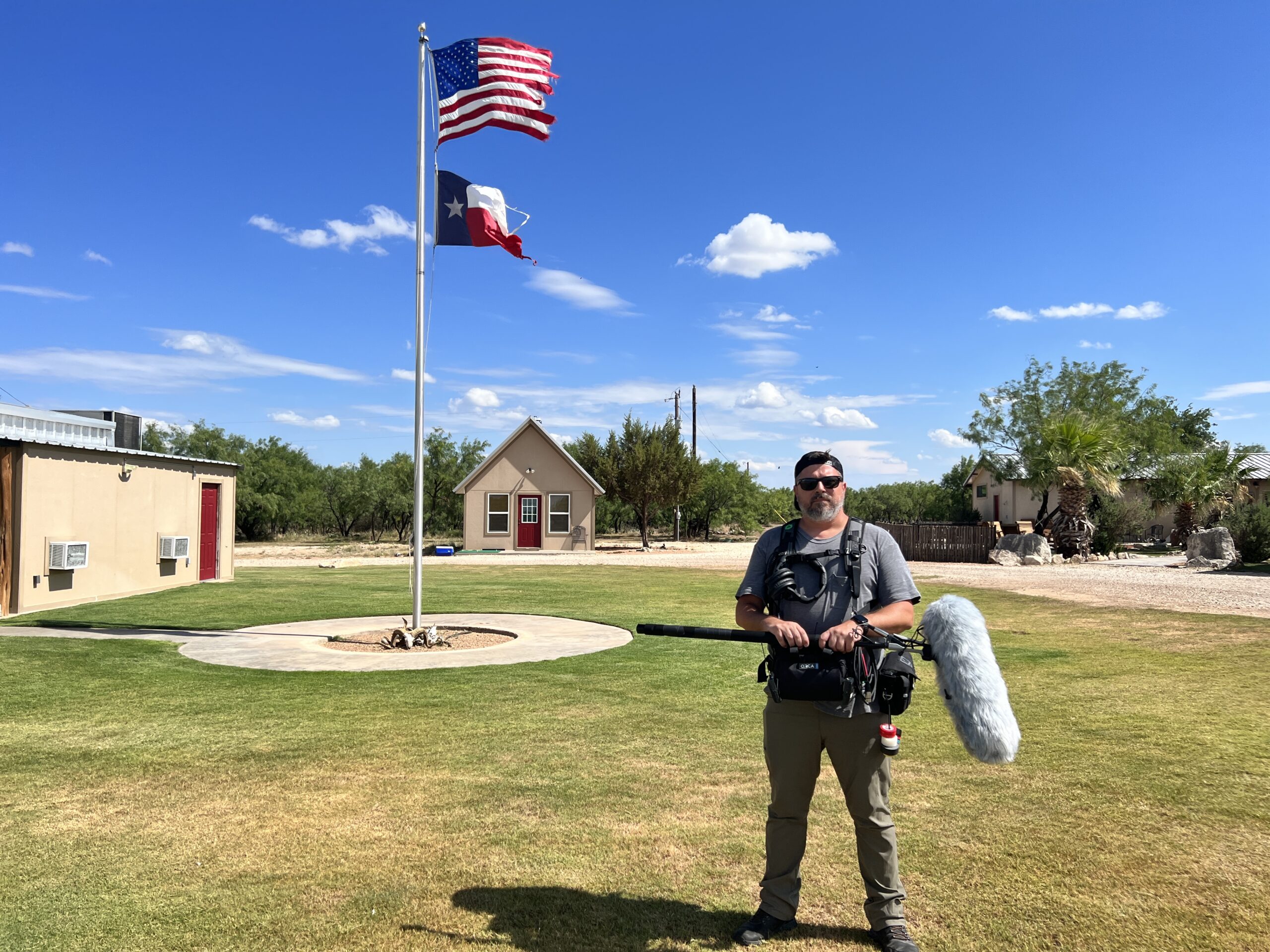 First: Anthony Hight capturing the Boeing Starliner rollout
Second: Anthony Hight on-set of the Dacor Virtual video series for KBIS 2021
Third: Brody Mincey operating a camera for an outdoor livestream 
Bottom: Anthony Fata on set of reality show shoot in Texas as Sound Engineer
We syphon our knowledge and experience into creating your vision. We can meet in person or get on a call and talk through your project to see what we can do together.  We're not a perfect match for everyone, and that's ok. But those that are a perfect fit tend to be working with us for years to come. 
We aren't just another video production company, we're Ant Farm Media. When our name is on your project, we treat it like our own.
We slove what we do, and we hope that shows in your final product.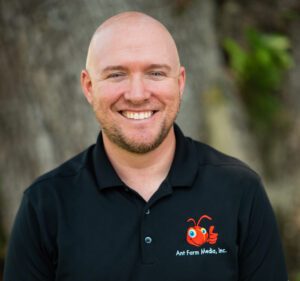 Anthony Hight is the Executive Producer at Ant Farm Media, Inc., as well as partner in the company.
With a background in Web Design, AV, Video and Event Production. Anthony started out as a Production Assistant in 2010 on a Feature Film called Space Brothers out at Kennedy Space Center, as well as covering Shuttle Launches STS-132, 133 and 134 for various clients.  Anthony uses his over 13 years of professional experience to bring your project to life.
He will make your project his own to help script, storyboard, produce and edit your video project.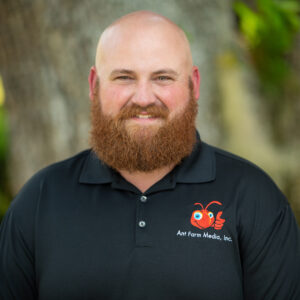 Brody Mincey is the Sales and Marketing Manager here at Ant Farm Media, Inc., as well as a partner in the company.
Brody wears a lot of hats other than Sales and Marketing Manager — including Client Relations Representative, Camera Operator, Project Manager and Production Assistant.
While Brody is a Jack of all Trades, his background is in Sales and Marketing, having worked in sales for almost 10 years before working with Ant Farm Media.
Brody not only connects Ant Farm Media with new partners, he also works to keep those relationships intact, forming lifelong friendships with many of our clients.
Brody will be a second point of contact on all productions!
Behind

the

Scenes with the team
Let's make something great!
National Headquarters
4085 US-1, Suite 102-103 Rockledge, FL 32955
call us at
1-866-4-ANTFARM